research central teen guide

Homework Help
Introduction
Everything you need to make school projects and homework assignments easier and fun can be found at the Library or on the Library's website including books, eBooks, free research database access, relevant web links and online homework help from a Librarian.
Can't find what you need or just have a question? Chat live with a Librarian or leave us a message if it is after Library hours. You can also contact us via phone or email.
Featured Databases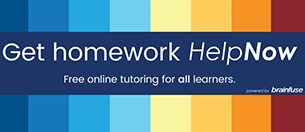 Does your homework have you stuck? Check out HelpNow from Brainfuse for LIVE tutoring help from 2 PM –11 PM every day!
Access sponsored by the Friends of the Library.
Online account is required if you wish to save prior test results or view prior sessions. Children under the age of 13 should have a parent or guardian open this account.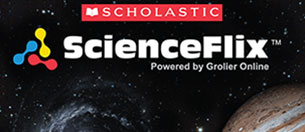 Check here first for ideas when you have a science project. Try these hands-on activities and watch fun, informative videos.
Books & More
Web Links
Digital History
Includes primary sources, quizzes, and easy to access historical information.
Exploring Career Information
From the Bureau of Labor Statistics, this site helps you choose a career based on what you like, then links to the Bureau's Occupational Outlook Handbook for details on the careers you are curious about.
Fact Monster
Got questions? The Fact Monster may just have the answers.
How Stuff Works
Cool articles on how everything works, from your body to technology.
Khan Academy
Includes resources for math, science, humanities, and test prep.
Sparknotes
Similar to Cliff's Notes - find information about classic books and other topics
.